A vegetable with many properties
---
We started working with this vegetable in the nineties, from cuttings of the Tudela variety. Later, seeing the popularity of this delicious product, we started growing other varieties. Today, we sell only these varieties.
Artichoke is a low calorie vegetable. It has a high water content, and therefore only contains 44 kcal per 100 g. This means it is perfect for calorie-deficit and weight-loss diets. In addition, it has complex carbohydrates such as inulin, which have a prebiotic effect, which contributes to normal intestinal microbiotics function.
The most abundant minerals in this vegetable are potassium and phosphorus, which contribute to the functioning of the central nervous and skeletal systems.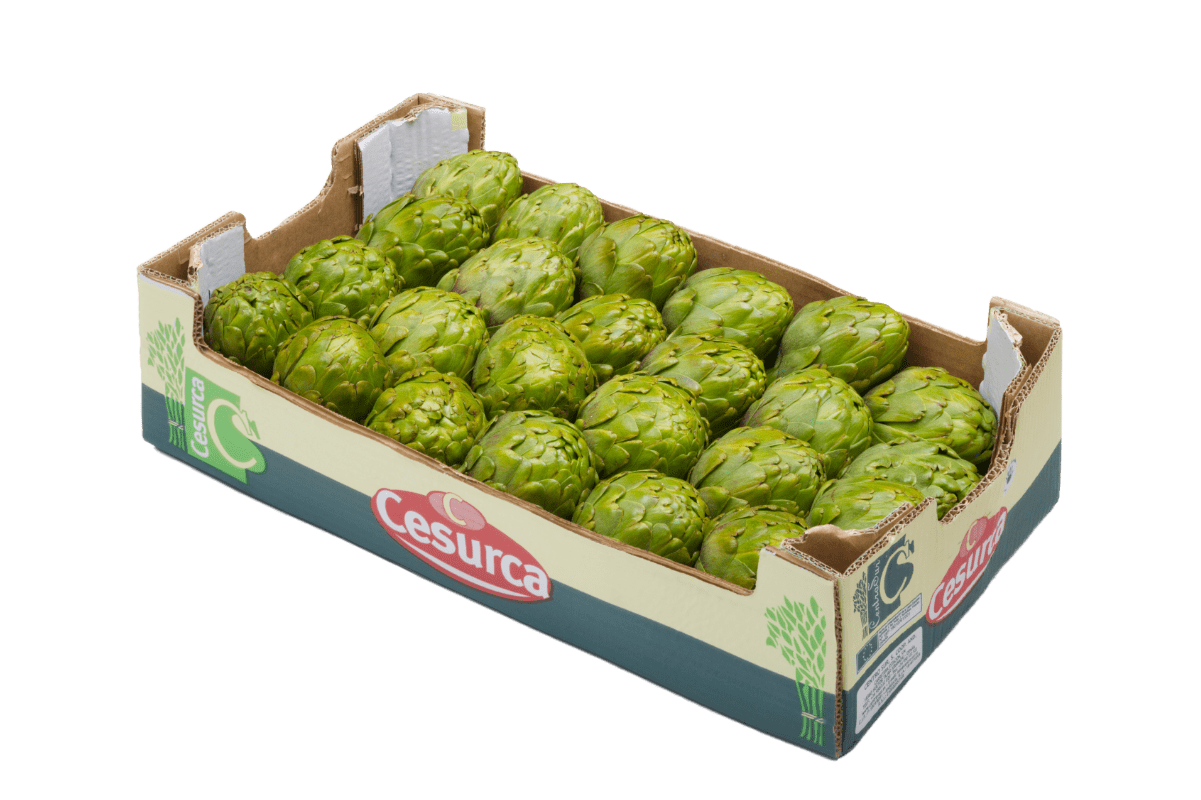 Green artichoke
---
The green artichoke varieties grown at Centro Sur are notable because they have a closed fruit, with a dense but delicate and very tasty heart. This plant is grown extensively in this geographical area, as it is able to adapt to different soils and weather conditions.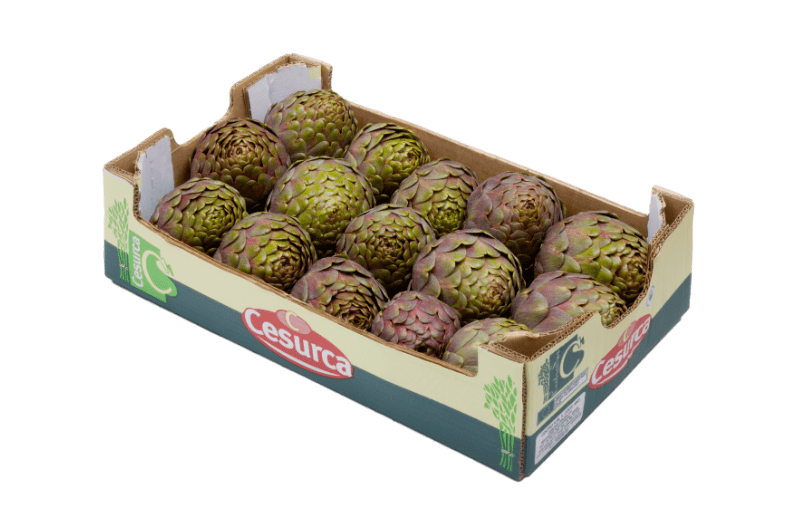 Purple artichoke
---
Its brilliant green colour with touches of purple make it very attractive to consumers. It can be used to give dishes a special touch. This variety is of a medium size, with meaty leaves and a large heart.